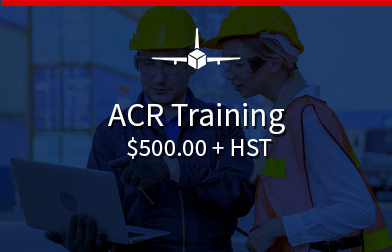 Our Air Cargo Training Program will prepare you and your employees for full compliance with the new regulations which are the basis for your mandatory Cargo Security Plans (CSP).
The Authorized Cargo Representatives (ACR) package includes the following courses:
Air Cargo Security Awareness
Facility Security and Access Control
Air Cargo Screening Theory
Chain of Custody.
The price for this package is $500 + HST.