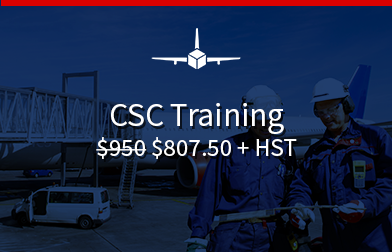 Our Air Cargo Training Program will prepare you and your employees for full compliance with the new regulations which are the basis for your mandatory Cargo Security Plans (CSP).
This course package includes all six (6) modules for your complete Air Cargo Security Training including:
Module 1 - Air Cargo Security Awareness
Module 2 - Facility Security and Access Control
Module 3 - Air Cargo Security Screening
Module 4 - Chain of Custody (Record Keeping)
Module 5 - Training and Training Programs
Module 6 - Oversight, Compliance and Personnel
If you purchased all 6 modules separately, this course program would cost $950.00 CDN. By registering for this entire package you save 15% or a total cost of $807.50 per person + HST.